Crystal Healing Workshop
---
Date :
Saturday & Sunday 25th & 26th June 2022
Venue :
Online on Zoom,.  The practical level will be in the Heart Wings Holistic School, Lucan, Dublin when restrictions lift
Time :
Saturday 10am-5pm, Sunday 10am – 1pm
Location :
Heart Wings Holistic School, Lucan, Dublin (If restrictions are in place this will be online with practicals when restrictions lift
Investment :
€250 or €200 for members of the online community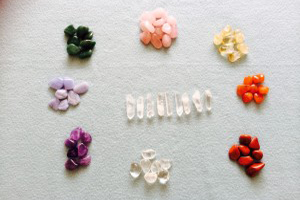 Crystals are amazing to work with and can assist your life in so many ways. They have been used for thousands of years by shamans and healers of old as a healing tool. Crystals are an excellent aide to your own life path and can be used during meditation and for self-healing. This course will give you practical tips and guidance for working with crystals on yourself as a healing aid or to help you focus and connect during meditation and an introduction to working with crystals on others.  Also there are loads of lovely techniques you can work with in conjunction with the crystals.
This introductory course covers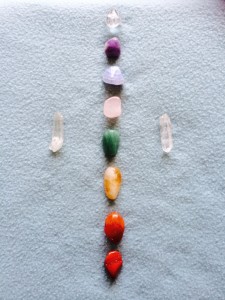 What are crystals.
Different types of crystals.
How to care for, cleanse and charge your crystals
Techniques for working with crystals
How to grid a space with the crystals
How to work with crystals during meditation.
How to work with crystals to heal yourself.
Introduction to working on others with crystals.
Guided meditations with the crystals.
Working with crystals and the chakra system.
How to heal, protect and ground yourself (aura) with the crystals.
How to charge drinking water with the healing essence of the crystals
How to scan someone else's aura (with their permission of course) working with the clear quartz points.
The participant will be supplied with eight healing tumble-stone crystals and two clear quartz points, which they can work with on completion of the course.
The participant will receive a manual and a certificate on completion of the course.
The participant will be shown how to give a basic crystal healing.
The participant will also receive crystal healing over the duration of the course.
N.B. It is the right and discretion of Deborah Boyle to interview a potential initiate. A booking deposit of €100 secures a place. Tea and coffee is provided. For further details, you can contact Deborah on: +353 86 394 9117 or debbie@angelicconnections.ie