Introduction to Angels and other courses
---
In Person workshop
Date :
New dates to be sent soon
Cost :
€140 – Reduced rate for members of the online community
Venue :
This is a one day deeply healing and informative workshop
Introduction to Angels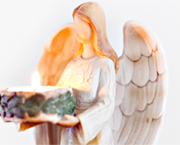 Ever wanted to know about angels and archangels, how to connect with them, how they communicate with you, how to invite their loving positive energy into your life? Then this is the workshop for you.
Then this is the workshop for you.
This deeply healing and informative workshop covers the following
What are angels
How to connect with your guardian angel
Meditation to meet and receive guidance from your guardian angel
What are archangels
Who is the archangel that works closest with you
Meeting Archangel Michael
Learn how to shield yourself from negative thoughts and people with Archangel Michael
Learn how to disconnect from negative thoughts and people with Archangel Michael
Meet Archangel Raphael
Learn how to bring positive healing energy into your life with Archangel Raphael
Meeting Archangel Haniel
Learn how to invoke the energy of Grace with Archangel Haniel and also receive really beautiful healing techniques to gently assist you with your own intuition.
Meditation to receive healing from the angels for anything you need help or support with..
How to attract positive energies with the angels
How to know when an angel is with you
Seeing the presence of angels around others
How meditation can help you to strengthen your connection with the angels as well as bringing positive energy into your body and life
About psychic senses and meditation to support your own connection with your inner guidance/intuition
The aim of this online course is to introduce the participant to the benefits of working with the Angels/Archangels, allowing the participant to develop a deeper connection with their own healing team of angels. This workshop will also provide the participant with techniques and tools to bring the positive loving energy of the angels into all aspects of life. A booking deposit of €100 secures a place.
Full manual of all material covered is also provided covering all the information that we cover during the class.
This workshop costs €140. There is a reduced rate for this course for members of the Angelic Connections online community. To make a booking, you can email Debbie at debbie@angelicconnections.ie or fill in the booking form below. Debbie reserves the right to interview all potential participants.
Cutting Negative Ties with the Archangels
Cost :
€140 – Reduced rate for members of the online community
This is a very powerful one day workshop for one and all which will be run online (zoom) from 10am till 4.30pm.  During this workshop with cover
What is etheric cord cutting
Types of etheric cords
Archangels that can help with this including Archangels Zadkiel, Michael, Raphael, Metatron, Shekinah, Chamuel, Uriel, Ariel
Why we sometimes hold onto negative cords
How to prepare to release old cords and connections,
How to heal the source of the connection and the pain within,
Powerful angelic technique to cut the negative ties assisted by the Archangels abd deeply healing angelic techniques to support the participant to heal and release the source of the old cords and connections for one and all.
This workshop is for one and all from those beginning to the more experienced.  It would be particularly beneficial if you have identified something within yourself or within your life that you feel is negatively affecting you and that you would like to heal the source of the connection or drain. During this course we work in unison with the Archangels mentioned above and powerful healing angelic light.  I enjoy facilitating this workshop and find that it is extremely beneficial to those that feel drawn to it.